Dr. Morris Leis, Superintendent
Welcome to the Coffee County School System! Our website is intended to provide a means of exploring the district's outstanding programs and talented people. It is important that faculty, staff, parents, and the community work together to ensure that, at all times, student success is our number one priority. Please feel free to contact teachers, counselors, and administrators in regards to your child's education.
As superintendent, I want the district to be as transparent as possible. These are your schools and your children we're educating, and we want you to be fully informed. Please consider either enrolling your child, applying for a job, or just coming by to visit us here at the Coffee County Board of Education.

Dr. Morris Leis
Superintendent, Coffee County Schools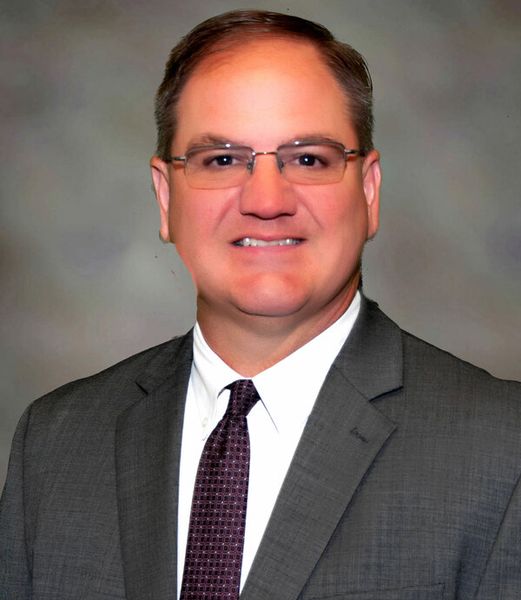 Superintendent's Biography
Dr. Morris Leis, Superintendent of Coffee County Schools, started his tenure in Coffee County in August of 2011. He began his educational career as a social studies teacher in the Ben Hill County Schools. Throughout his career in Fitzgerald, he gained valuable experience serving as an alternative school director, athletic director, assistant principal and principal of Ben Hill Elementary and Fitzgerald High Schools.
In 2009, Dr. Leis became the superintendent of the Wayne County Schools in Jesup, Georgia. Under his leadership, he transitioned the system from three grade center schools to five Pre-K through grade 5 elementary schools. Dr. Leis successfully managed the system's budget during the "great recession" while increasing student achievement. Under his leadership, the system developed a new five-year facilities plan including renovations and additions to several schools and construction of a new Screven Elementary School. Dr. Leis also led the board through implementation of the SIMBLI paperless meeting system.
Completing his 11th year serving as Superintendent of the Coffee County Schools, Dr. Leis has led the district through many initiatives. In August of 2012, the system was recognized as Accredited through Southern Association of Colleges and Schools (SACS-AdvanceED). Dr. Leis subsequently led the system through successful AdvancED Accreditation Reviews in 2014 and 2019. Under his leadership, Education Special Purpose Local Option Sales Tax (ESPLOST) referendums were overwhelmingly approved by voters in 2013 and 2018.
With ESPLOST, the district was able to provide improvement in many areas such as the remodeling and construction of new school facilities, the purchase of additional technology for students, new school buses along with additional safety equipment and security features for all school campuses. In 2014, the new Broxton Mary Hayes Elementary School was opened and in 2017 the new Nicholls Elementary School was opened. In 2017, the Billy Walker Agriculture Center opened on the campus at Coffee Middle School. The Clayton Mathis Performing Arts Center opened on the campus of Coffee High School in the Fall of 2020 and not only are students able to participate in activities within these facilities but the community benefits also.
Over the past 11 years, Dr. Leis has worked alongside the school board to significantly improve the budget and create a fiscally strong school system. Test scores have positively increased, graduation rates have improved and the school system developed their own Safety Department, providing a Chief of Police and police officers on every school campus. In 2017, the school system opened the new Wiregrass Regional College and Career Academy on the campus of Wiregrass Technical College.
In 2011, Dr. Leis led the school system in developing a Five Year Strategic Plan that brought Charter System status to the district. Currently in the third year of the second Five Year Strategic Plan, the school district was named the Charter System of the Year in 2018.
Dr. Leis completed his Bachelor of Science in Social Science Education from Georgia Southern University and his Master of Education in Educational Leadership from Valdosta State University. He earned his Educational Specialist and Doctorate degree in Educational Leadership from Argosy University in Sarasota, Florida.
Dr. Leis has completed numerous professional development programs throughout his career such as the Georgia's Leadership Institute for School Improvement, Learning Focused Schools Trainer Training, Georgia School Superintendent Association (GSSA) Budget and Finance, Capital Outlay and Human Resources Institutes. Dr. Leis recently completed the GSSA Superintendent Executive Leadership Program.
As an active community member, Dr. Leis serves on several local boards such as the Coffee County Board of Health, the Douglas Coffee County Chamber of Commerce, and Coffee County Boys and Girls Club. He is an active member of the Douglas Rotary Club. Dr. Leis is an Executive Board Member for the Georgia Charter System Foundation and is the Chairman of the Okefenokee RESA Board of Control. In July of 2021, he was elected to serve on the American Association of School Administrators (AASA) Governing Board, representing Georgia in Washington, DC at the annual AASA Governing Board meeting.
Dr. Leis and his wife Suzy have two children. They are active members of the First Baptist Church in Douglas.
The Coffee County School system is very proud to have Dr. Leis as their superintendent as he is a product of the system having graduated from Coffee High School. He is a true Trojan!
Superintendent's Bookshelf
21 Irrefutable Laws of Leadership by John Maxwell
A Shepherd Looks at Psalm 23 by Phillip Keller
Accountability in Action by Douglas Reeves
Blink: The Power of Thinking Without Thinking by Malcolm Gladwell
Built to Last by Jim Collins
Classroom Instruction That Works by Robert Marzano
Closing the Achievement Gap : No Excuses by Patricia Davenport and Gerald Anderson
Coach: The Life of Paul "Bear" Bryant by Keith Dunnavant
Contemporary Issues In Curriculum by Allen Ornstein
Creating Magic 10 Leadership Strategies From a Life at Disney by Lee Cockerrell
Daily Disciplines of Leadership by Douglas Reeves
David and Goliath by Malcolm Gladwell
Drive by Daniel Pink
Erk: Football, Fans and Friends by Erskine Russell with Ric Mandes
Good to Great by Jim Collins
Grace Walk by Steve Mcvey
Great by Choice by Jim Collins
It's Not About You; A Little Story About What Matters Most in Business by Bob Burg and John David Mann
Leadership and the New Science by Margaret Wheatley
Leadership in the New Normal: A Short Course by Lt. General Russell Honore
More than Just a Game by Bobby Bowden
On Common Ground by Richard DuFour, Robert Eaker and Rebecca DuFour
Racing to Win by Joe Gibbs
Results by Mike Schmoker
Results Fieldbook by Mike Schmoker
Rumsfeld's Rules: Leadership Lessons in Business, Politics, War, and Life by Donald Rumsfeld
Social Intelligence by Daniel Coleman
Team of Teams by General Stanley McChrystal
Tell to Win by Peter Guber
The Essential 55 by Ron Clark
The Fifth Discipline: The Art & Practice of the Learning Organization by Peter Senge
The One Minute Manager by Kenneth Blanchard
The Oz Principle by Roger Connors, Tom Smith and Craig Hickman
The Schooling Practices that Matter Most by Kathleen Cotton
Twist of Faith by Ridley Barron
War Against the Schools' Academic Child Abuse by Siegfried Engelmann
What Got You Here, Won't Get You There by Marshall Goldsmith
Whatever it Takes by Rebecca DuFour and Robert Eaker
Who Moved My Cheese by Spencer Johnson
Winning is a Habit (Quotes from Vince Lombardi) by Gary George