The Coffee County School System provides a centralized enrollment process for all new students in the county and those moving from one school zone to another.
Parents of new or transferring elementary, middle and high school students must go to the Enrollment Center to enroll their children in school.
The Coffee County Schools Enrollment Center is located at 1311 S. Peterson Avenue, inside the Board of Education. Hours of operation are Monday through Friday, 8:00am – 4:00pm.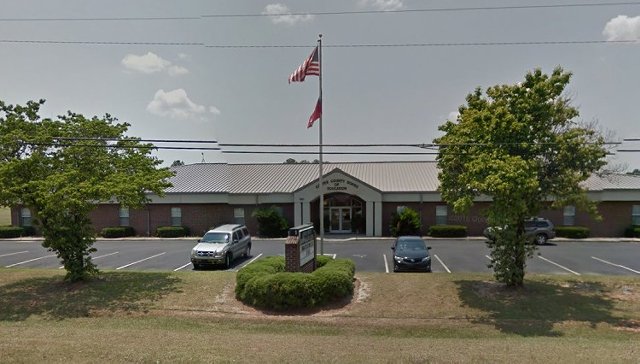 To attend a Coffee County School, new students and their families must complete a Two-Step Process:
Step 1- Enrollment: Parents/guardians must visit Coffee County Schools Enrollment Center to complete all required forms, provide the required documentation, and submit verification of the family's address. The family will enroll all of their school-aged children during this one visit. Students are not required to be present for the enrollment process.
Step 2 - Registration: After enrolling at the Enrollment Center, parents/guardians and students will visit the assigned school to obtain class assignments, schedules, and other information unique to the school.
Students transferring between Coffee County schools must withdraw from their current school before coming to the Enrollment Center to be enrolled at the new school. Proof of Residency must be provided to complete school transfer.
Enrollment requirements:
Student's certified birth certificate

Student's social security card or waiver

(Parent may elect to sign a form at the time of enrollment stating the individual does not wish to provide the social security number, pursuant to O.C.G.A. 20-2-150.)

Current Georgia Immunization (DHR Form #3231)

Current Georgia Certificate of Eye, Ear,Dental & Nutrition Screening (DHR Form #3300)

Proof of Residency in parent/guardian's name:




Current utility bill (land line telephone, electric, gas, water, or cable) that includes the physical address of the residence; or receipt or agreement for rent/lease/mortgage

Withdrawal Form and/or Transcript or Final Report Card to verify correct grade placement and all special education reports (IEP / SST / 504 / Gifted) and the name, mailing address and phone/fax numbers of previous schools attended.
Please be prepared to provide:
Any custody documents, if applicable.

Picture ID of parent or legal guardian registering child.

Proof of health insurance, Medicaid, or Peachcare (for Pre-K only)

Documentation of any health concerns or allergies of which the school should be aware.

Any restraining orders or other legal documents specifically limiting the access of any individual to the student(s) being enrolled
If you have any questions pertaining to Enrollment, you may contact the Enrollment Center at (912) 389-6890 or e-mail: documents@coffee.k12.ga.us .
Student Records Request
ScribOrder Student Records Request

Effective September 26, 2017, in an effort to provide enhanced and more secure service for our students, all student records requests including graduation verifications, transcripts and House Bill 91 petitions must be made online using our online student record request system. Fax, phone calls and mail will no longer be accepted.

Please use the following link to access our online student records request system: https://coffeega.scriborder.com

Thank you,
Coffee County Schools
Enrollment Center Staff
Contact Name
Job Title
Phone Number