Douglas, Ga. (March 14, 2014) – Through a Comprehensive Literacy Grant, the school district has committed to ambitious literacy plans in 11 of its schools with the goal of increasing student readiness for college and career and increasing graduation rates.
In reviewing early data from the first few months of the literacy initiative funded through a $3.7 million grant, Coffee County students enrolled in reading programs are making significant gains – some already demonstrating more than a year's growth in reading level.
The dis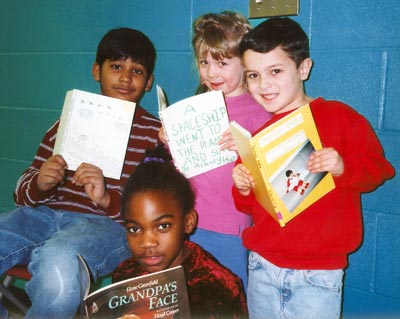 trict added a digital reading program from Scholastic, called iRead™, for grades K-2 that ensures acquisition and mastery of foundational reading skills by the beginning of third grade. All K-2 students use iRead as part of the district's overall approach to language arts and reading instruction to focus on closing the reading gap before it begins.
READ 180 and System 44 were implemented as part of the district's commitment to accelerating reading achievement for all students and those who may need additional support.
Data used to track student progress in the two blended learning intervention programs developed by Scholastic show that in less than a half-year:
• One-third of students enrolled in READ 180 have demonstrated a full year or more of reading growth.
• One out of 10 has already demonstrated an incredible two years' gain in reading level.
• Almost three-quarters of students enrolled in System 44 have demonstrated one year or more of growth in reading fluency.
READ 180, uses a blend of adaptive technology and rigorous teacher-led small group instruction to accelerate students toward grade level. More than 400 students across the district are enrolled in READ 180 classes, more than one million nationwide.
For older students the schools offer System 44, which uses a similar technology- and teacher-directed model designed to deliver targeted help to each individual student and an accelerated trajectory to grade-level readiness. More than 160 students across the district are enrolled in System 44, and more than 125,000 nationwide.
"We are very pleased with the progress our students are making," said Coffee County Superintendent of Schools Dr. Morris Leis. "Our teachers and staff have done a great job with the new reading programs at all of our schools. Reading is essential to our mission of 'Destination Graduation for College, Career and Life.'"