2023 Coffee County Spelling Bee Winners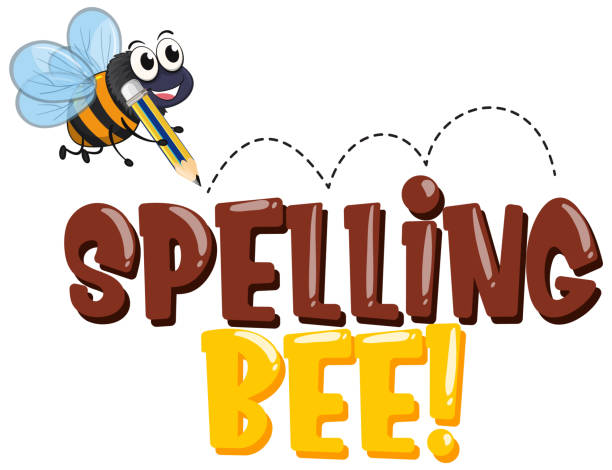 ---
Congratulations to the winners of this year's Coffee County Spelling Bee!
1st Place Winner: Jakareyun Tims - Coffee Middle School - 8th Grade
2nd Place Winner: Laken Paulk - Ambrose Elementary School - 4th Grade
3rd Place Winner: Jazon Paulk - Broxton Elementary School - 5th Grade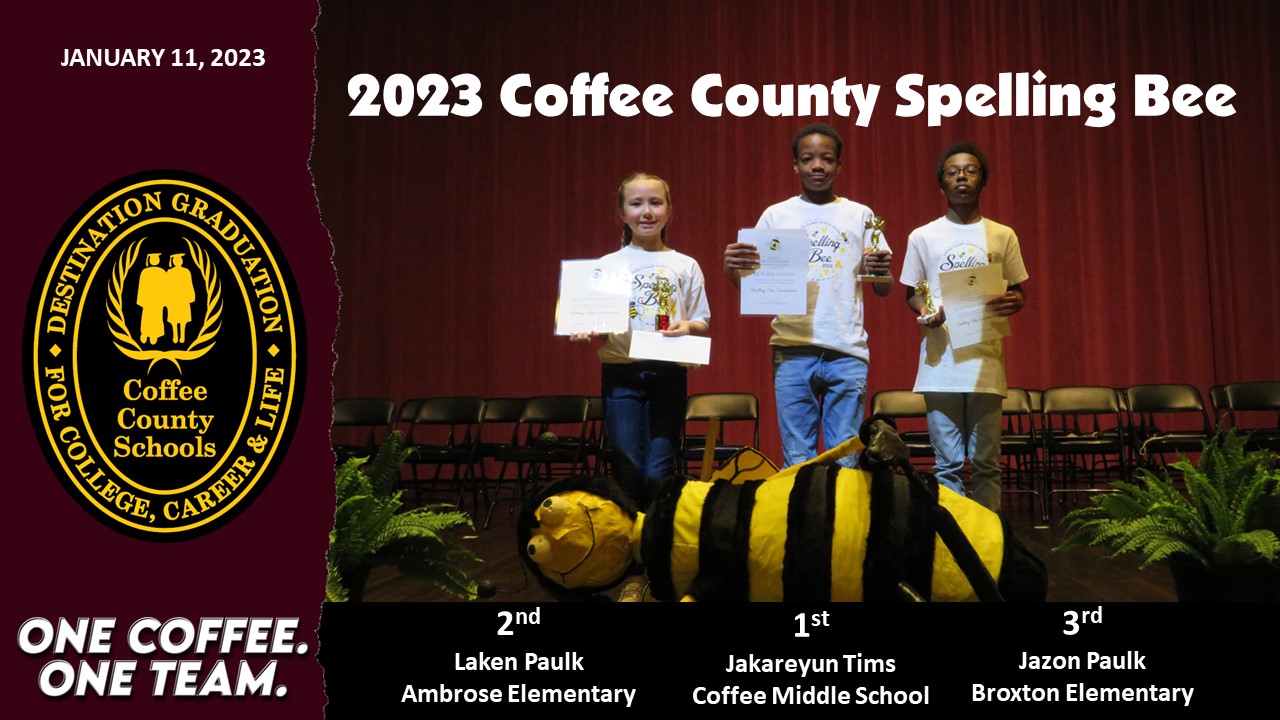 Jakareyun Tims will advance to the Region Bee in February and represent the Coffee County School System. Laken Paulk will be the alternate if the first-place winner is unable to attend.
The Spelling Bee Committee members would like to give a HUGE shoutout and say "Thank YOU" to all who supported us in making this event a success!
A Special Thanks to Our Schools & Sponsors:
Ambrose Elementary School, Mary Vickers
Broxton Elementary School, Tina Sapp
Coffee High School, Van Allen
Coffee Middle School, Randy Drew
Eastside Elementary School, Amy Vining
Indian Creek Elementary School, Anastagia Carter
Nicholls Elementary School, Lori Bratcher
Satilla Elementary School, Carla Rish
West Green Elementary School, Alan Chancey
Westside Elementary School, Amy Hughes
Georgia Association of Educators
CHS Athletics Department
Premium Waters
Special Thanks to Our:
Pronouncer: Dr. Jim Cottingham
GAE Representative: Mr. Tim Carswell
Judges: Mrs. Laurel Mizell, Mrs. Kassendra Paulk & Mrs. Christianna Timothy
Spelling Bee Coordinators:
Mrs. Ashley Day - CMS Academic Coach
Mrs. Shelly Lott - WGES Academic Coach
Mr. Brandon Bush - Satilla Academic Coach