Coffee High Batting Facility to Honor Riccardo Ingram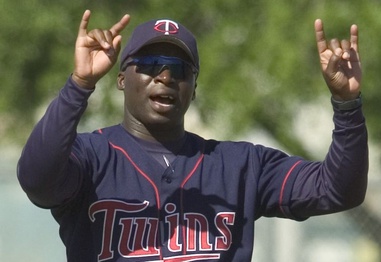 ---
On Thursday, April 28, during the regular monthly meeting of the Coffee County Board of Education, Dr. Morris Leis, Superintendent, proposed that the school board officially name the soon to be enclosed and renovated Coffee High batting facility in memory of Riccardo Ingram, Coffee High graduate, from the class of 1984. Dr. Chad Fussell with the Trojan Dugout Club proposed the club assist with funding and naming the project in partnership with the school system at the work session earlier in the evening. Mrs. Leola Johnson made a motion and it was unanimously approved by the school board.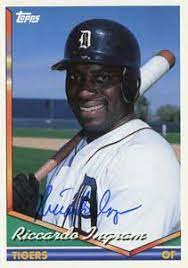 Riccardo Ingram is one of the greatest all around athletes to ever graduate from Coffee High School. After high school graduation, he continued his education at Georgia Institute of Technology. At Georgia Tech Riccardo played baseball and football where he stood out in both sports. He was an All-Atlantic Coast Conference defensive back in 1986 before leading the Yellow Jackets to the 1987 ACC baseball championship. He was the first Georgia Tech player to be named the Atlantic Coast Conference's male athlete of the year, being awarded the McKelvin award. Mr. Ingram is a member of Georgia Tech's Sports Hall of Fame.
Riccardo was drafted by the Detroit Tigers in the 1987 MLB draft. He debuted with the Tigers in 1994 getting 5 hits in 23 at-bats. In 1995 he signed as a free agent with the Minnesota Twins. In 1995, Mr. Ingram won the Triple A batting crown with the Salt Lake Buzz with a .348 batting average. After his stints in the major league, Riccardo worked with the Minnesota Twins organization as a minor league coach and roving instructor. At the time of Riccardo's death in March 2015, Twins general manager Terry Ryan said in a statement. "He was a good member of this organization... He's been all over the map with us in the minor leagues and was a player. He's one of those guys where it would be very difficult for me to find somebody who had a bad thing to say about Riccardo Ingram."
Riccardo is survived by wife, Allison, and four children, Kacey, Kristen, Tierra and Cierra. He is also survived by his mother, Robbie Nell Ingram, one brother, Reggie, sister-in-law, Dee and two nieces. Riccardo's family and several former Coffee High Baseball team members were in attendance.